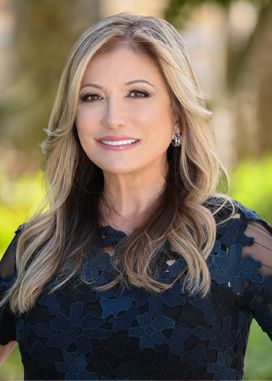 Linda "G" Gustafson's extensive experience in the real estate industry allows her to have a deep understanding of the market dynamics and trends. Her ability to navigate through various market cycles over the past (3) decades indicates her adaptability and resilience in the face of changes and challenges. As a real estate professional, Linda's "listening" skills play a crucial role in understating her client's requirements and goals.
Being ranked the Top (50) realtors by The Wall Street Journal is a testament to Linda's understanding performance and professionalism. Linda also held a class all her own averaging over $110 million in sales per volume per year.

Linda G's integrity and strong work ethic has enabled her to be a recipient of numerous awards including 2 Prudential Realty's Chairman's Circle Platinum Awards and 6 years of consecutive WCI's Top Producer Awards. Linda "G" is also a select member of the Institute of Luxury Home Marketing, where she received the Million Dollar Guild Award for multiple million dollar-plus transactions. Linda has been honored as a Top Producer in Miami Beach and South Florida for the last 12 years.
Linda's knowledge extends beyond Delray Beach, Boca Raton and neighbouring areas making her a well-rounded real estate specialist in South Florida. Her roots in Bal Harbour and Miami Beach add another layer of familiarity and insight into the local market, allowing her to provide valuable guidance to clients looking to buy or sell properties in those areas as well.
On a personal note, Linda has creative side, she enjoyed renovating two of her homes and loves interior design and keeping up on the latest trends. Linda explores art galleries and attends art exhibitions in her spare time. Physical well- being is essential to Linda, she enjoys pilates, hiking and keeping fit. Linda's volunteer work demonstrates her strong commitment to giving back to the community.
Linda has developed meaningful friendships with many of her past clients is a testament to the strong relationships she builds throughout the real estate process. It speaks volumes about her ability to connect with people on a personal level and provide a level of service that goes beyond a real estate transaction.
MILESTONES OF SUCCESS... Linda "G"
One Sotheby's International Realty
Comprehensive knowledge of the luxury waterfront market in South Florida
2017-2022 – Top Producer Circle Award at ONE Sotheby's International Realty
2009 - Earned Luxury Home Marketing Million Dollar Guild Award
2009 - A Certified Luxury Home Marketing Specialist
2009 - Excellence Volume Award – Homebuilders Association of Maryland
2008-2009 - Prudential Florida Realty's Chairman Platinum Circle
2007-2008 - Earned Prudential Florida Realty's Chairman's Platinum Circle Award 2 consecutive years
2001-2006 - Earned WCI's most prestigious award - Top Producer of the Year 6 years consecutively
A Member of The Institute for Luxury Home Marketing
During Linda's real estate career - Personal sales in excess of $1.3 billion
Knowledge is Power
Great Listener
Focused on your needs
Disciplined attention to detail and supreme customer service unmatched in the industry
The End Result - Success!
Why List with Linda "G" and One Sotheby's International Realty?
Milestones of Success…
1. Extensive client base acquired throughout a (20+) year successful career
2. Marketing with access to the world's wealthiest clientele
3. Seamless selling process - Master negotiating skills
4. Portraits Campaign - International Advertising - Connoisseurs of Life
5. Digital Advertisements in the NY Times and Wall Street Journal
7. Specialized full color property brochures on all featured listings
8. 10. Your property will be viewed by potential clients throughout the world
11. Cutting Edge Website with Worldwide Internet Exposure
12. Comprehensive knowledge of the luxury waterfront market in South Florida
13. Awards Top Producer - Thinking "outside the box" with bold and aggressive marketing campaigns
14. Supported by the strongest international real estate company in the world
15. Updated access to data resources used in determining the market value of your property
16. Financial strength to market your property nationally and international
17. Disciplined attention to detail and supreme customer service unmatched in the industry
18. EXPERIENCE - Linda G's personal real estate sales in excess of $1.3 billion!